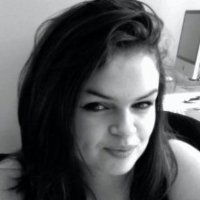 Emily Colette Taylor
UK Marketing Manager at SQS
"Rob Abdul was recognised by our team as one of the leading eTail Influencers due to his extensive social authority, experience within marketing and e-commerce and blog https://www.robabdul.com/
We worked closely with Rob to provide value from the eTail series of events to the wider e-commerce industry. Rob truly is one of the leading eTail Influencers we have and we look forward to working closely with him on the eTail Portfolio of events globally."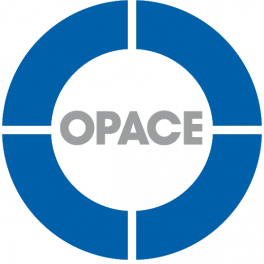 David Bryan
Director at Opace
Opace Web Design
"I would like to take this opportunity to thank Rob for all of his help in supporting Opace recently. Whenever we have a technical conundrum related to web security or Google I always think of Rob.
Our latest challenge included a new breed of website hack which was very cleverly hidden from the public and within the code. In fact it was so cleverly hidden that it appeared to have been removed.
We made contact with Rob and he worked relentlessly into the early hours of the morning trying to get to the bottom of the hack and propose his recommendations.
I don't know how else to put it other than Rob is a unique, genuine and very dependable person who has always endeavoured to provide help where we've needed it and will work tirelessly to find a solution." March, 2014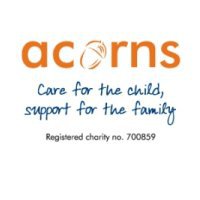 Dawn Curnyn
Digital Marketing Manager
Acorns Children's Hospice
"For the last 4 years Rob has been our 'go to' digital guru for everything regarding web/e-marketing systems new and existing. However Rob has actually been a very valued advisor and friend to Acorns Children's Hospice for over 9 years.
Whether it has been connecting us with the right people to support our activities, advising directly on system developments or helping us with ad-hoc problems, Rob's support over the years has been uniquely and hugely appreciated.
Over recent weeks Rob was contacted by our web developers with regard to a perplexing security issue. Even whilst not directly involved in any projects at present, Rob responded immediately applying his extensive IT expertise to help unravel the cause and apply a solution that secured our facilities.
Thanks Rob for your invaluable expertise and enduring dedication to our charity. I wouldn't hesitate to recommend Rob's services to other digital managers and am personally very glad to have Rob as a key advisor as of our extended team." April, 2014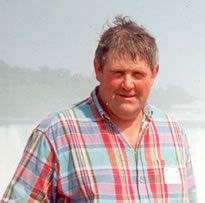 Philip Price
Managing Director Commercial Square Ltd / WSI ELITE CONSULTANT
Golden Valley North: Councillor (Conservative)
"Rob is without a doubt one of the best technically able IT consultants that I have ever come across, he has helped me out on a number of complex projects in the past, and I can assure you he is the most knowledgeable Search Engine Optimisation experts anywhere in the UK.
You can have my absolute assurance that he can be referred into any business, especially large corporates, to deal with any website requirements and more especially in the newer requirements of web2 media and Search Engine Positioning for specific keywords.
I have been in the IT business for over 10 years, and I have only found two people who I would put my life on in "Internet solution delivery", one is Rob and the other is my son Hamish."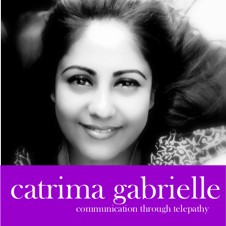 Catrima Gabrielle
Animal Communicator
catrima.com
"I have known Rob Abdul for a couple of years now although it's only recently that he has been building my profile up and promoting the work that I feel so passionate about. It's for this reason that I initially felt unable to let go of the control of doing my own thing as I was so used to doing it all my own way. What I didn't realise is that in the early stages there are so many things that need to be in place before you can position yourself in the market place. Rob managed all of these things for me; my re-branding, my website, online and offline advertising, search engine optimisation, social media, printed media as well as my digital media.
I am simply AMAZED at what he has been able to do in just TWO months!
400% increase in traffic on my website
Appearance on Frank Skinner's Opinionated show on BBC2 that aired on 25th March 2011
I actually said on live radio that Rob Abdul is my PR Guru and I can certainly vouch for that. What he has done to completely re-vamp my image as an Animal Communicator and Intuitive Therapist has been the most exciting thing to have happened to me in my career. I have certainly heard of others who do similar work however I have never come across someone who is as humble, as nice and as totally committed as Rob. Nothing seems to phase him and he has an excellent way of explaining each and every step I need to take before I am asked to take it.
Rob understood my initial discomfort in being "out there" in front of people on television and being heard by an audience on the radio, however, his total handling and management of my business gave me complete faith in his ability. His guidance and opinion is of the utmost importance to me and I am so excited and so looking forward to what great idea he has in store for me next!" April 12, 2011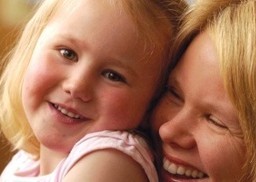 Sandra Ramsey
Charity Founder
Charlie Ramsey Research Fund
"Rob has been a lifeline to our charity, helping rebuild and revitalize our website in many ways. Rob has brought with him a wealth of knowledge and expertise in the website industry, alongside patience and guidance for our charity as we grow.
His passion and kindness in supporting our dream of finding a cure for children born with half a heart, will always leave us eternally gratefull.." March 21, 2011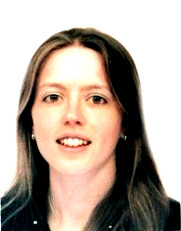 Liz Knell
Community Regeneration Worker
Rood End Neighbourhood
"Rob has worked with us over a number of months to get our Community Association website and email systems functioning well.
He could have made us reliant on him for managing the email systems and updating the website but instead chose to use a system which gives us direct control of the content and look of the site. Not only that, but he came and patiently explained how the system works so that we can be empowered to make our own changes. He was also able to advise us on ways of using social media to raise the profile of the Community Association.
Rob's support and advice have been – and continue to be – invaluable, and we are very grateful to him for his help." February 21, 2011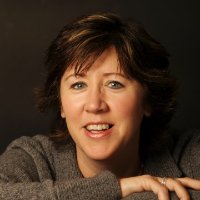 Angi Egan
Member at Professional Speakers Association
Owner at PureVision UK Ltd
"Rob has been given the status as my IT Guardian Angel – his knowledge of IT, web design and all this entails is fast becoming legendary, he has an insatiable curiously for 'how to', even when mere mortals would be defeated. This makes Rob indispensable to my business, however, more critical is his attitude – so approachable, humble & totally charming – safeguard your web and IT structure – rest in the safety of having your very own Guardian Angel" August 6, 2010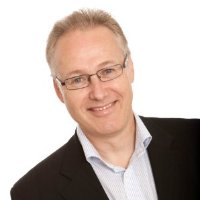 Martin Dobbs
Business Coach at Ology Business Coaching
"Rob is a master of his trade and makes sure that whatever you are trying to achieve with IT succeeds at the highest level possible within your budget – I would recommend him every time." August 11, 2010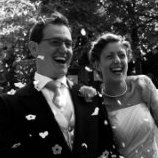 Christopher Hunter BA (Hons)
Senior Consultant at AFH Wealth Management
"At the BNI Victory Chapter, I have had the pleasure of seeing Rob's work in action. Some work he had done for one of our members really impressed me – his knowledge of Search Engine Optimisation is cutting edge, and clearly brought results – top of Google in less than 1 week. That really is impressive. I wish him the best – I know he will not need luck in achieving success. Christopher Hunter BA (Hons) Independent Financial Adviser Secretary / Treasurer BNI Victory Chapter"
August 5, 2008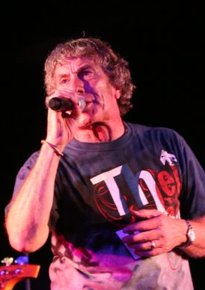 Gary Charman
The Who tribute Band
My Generation – Widely recognised as Europe's top tribute to the music of The Who
www.my-generation.biz
"Since Rob came to a recent "MY GENERATION" gig with our good friend & devotee Trace, he has enthusiastically put endless time into lifting our profile. It's one thing to be professional in your performing as a band, but its people like Rob who make the difference between just being a good band, & a good band that people really get to know about. We are really grateful to you Rob you are brilliant at what you do, & you are so approachable & helpful with it. You deserve all the success you can get."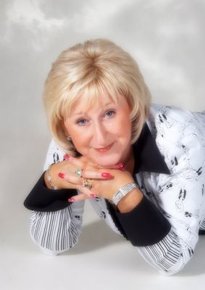 Lynsey Leigh
Professional Vocalist and Entertainer
Lynsey Leigh Davies
www.lynseyleighdavies.co.uk
"To our dear friend Rob Abdul with great pleasure this is my second Testimonial.
When i first contacted Rob about my Web Site i wasn't even sure what i wanted.
I felt so far out of depth, but Rob makes it so easy he takes the time to talk to you in "Laymen's Terms".
I felt completely relaxed with this guy, he worked tirelessly for what i asked for and much more.
Within days days my Site was not only fist page on Google it was No1! WOW
Thank you so much Rob, i have just returned from a Gig in Knightsbridge, London.
Anything is achievable thanks to Rob.
Your a true professional and i and Alan (my sound and lighting engineer Etc) feel blessed to have you
and Nicky as friends.
All our love and best wishes
Ps Thank God there are people like yourselves in this world."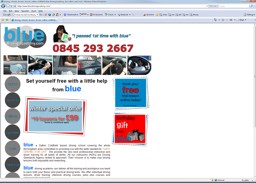 Tony Austin ADI
Business Owner
Blue Driving Academy
www.bluedrivingacademy.com
"We are a small but successful driving school and we are continually looking for new business.
We have traditionally spent thousands of pounds on phone book and printed media advertising and struggled to recoup our costs. Since asking Rob to help us develop our website we have seen a dramatic increase in interest in our services to the extent that we now spend most of our ad budget on internet marketing.
Rob's help especially with web video and search engine optimization has been superb.
Thanks Rob."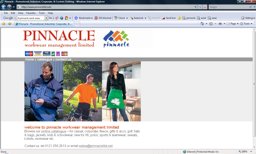 Mark Jackson
Managing Director
Pinnacle Work Wear Limited
www.pinnalceltd.net
"My company has dealt with Rob Abdul for over 10 years and witnessed his development from an eager and enthusiastic (some may say obsessed) student of Computer Studies up to today's finished article as a highly qualified and gifted eCommerce Web Designer and Engineer. Along the way he has demonstrated a business acumen which has been beneficial to his company TrueHighSpeed and to us as a Client."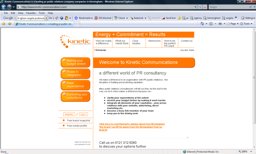 Angela Podmore
Managing Director
Kinetic Communications Limited
www.kinetic-communications.com
"We work closely with many people who claim to understand the web and the salient business issues but Rob's the one who's clarified them best for our business."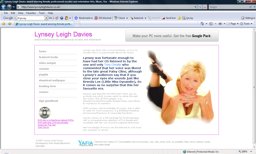 Lynsey Leigh
Professional Vocalist and Entertainer
Lynsey Leigh Davies
www.lynseyleighdavies.co.uk
"As an artist in the music business you need someone with imagination and flair, Rob Abdul made the whole process so easy.
His knowledge and approach to developing my site was and is 1st Class.
Rob made me feel totally relaxed, working with me all the way to achieve exactly what I wanted, without feeling out of my depth.
Can't thank you enough Rob."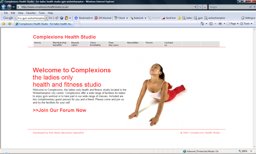 Yasmin Malik
Director and Co-founder Complexions Health Studio Ltd
Complexions Health Studio Ltd
www.complexionshealthstudio.co.uk
"The help and support that Rob has given in raising the profile of the Studio on the web has been great. As complete beginners to web commerce having someone who makes things seem so easy and explains what is needed and when without being patronising has been wonderful.
Many thanks"

Dennis Foster BSc DMS MBA DBE PGCE
Senior Technologist/Lecturer
Technology Innovation Centre, Birmingham City University
Dennis is a recognised expert in several fields including the application of advanced communication NLP techniques and strategies in organisations. Read more
"I have known Rob since he studied at the Technology Innovation Centre, and graduated, with a first class honours BSc degree and subsequently with an MScE-Commerce. Always polite and very personable Rob has gone on to develop a highly successful career specialising in what he does best for a string of highly satisfied clients. I would be pleased to recommend Rob to any company wishing to develop their on-line business potential, his attention to detail and the quality of his work is second to none."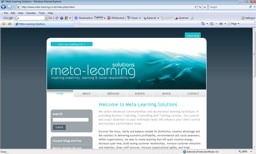 Dennis Foster
Director
http://www.meta-learning.co.uk
Meta-Learning Solutions is Midlands based business providing Coaching, Counselling, Training and Mentoring services for individuals and businesses.
"Rob Abdul an e-business specialist has helped us in many ways. The eBusiness Specialist's role is to co-ordinate, direct, and integrate e-commerce Web sites, services, and applications for the purpose of smooth business-to-business (B2B) and business-to-customer (B2C) transactions. This includes the development of e-commerce and e-business strategies for leveraging organisational procedures and processes via the Internet. Rob works closely with Web development staff to ensure the design, implementation, and administration of a company's Web portfolio. We thoroughly recommend his expertise and personable approach."